What to Wear to a Winter Wedding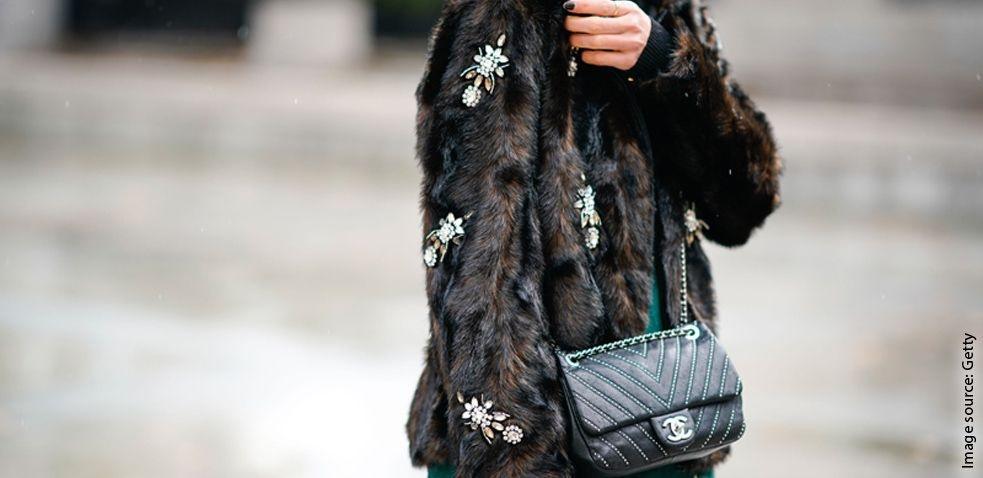 Let's face some facts; it's the middle of winter, it's truly freezing and the thought of donning a dress to that winter wedding invite on the fridge is in one way or another: not going to happen. Or is it?
Before you start searching for "stylish thermals" we can offer a glimpse of hope (or warmth) that may result in you being able to wear the pretty dress AND maintain a safe body temperature. There are some obvious solutions here; big coat, long sleeves, longer hems and so on. But if you're a visual person throwing around a few phrases isn't going to do much for you. So let's get right to the finer details…
Winter weddings are often a luxe occasion, so think extravagant fabrics and textures. Case in point faux fur is on-trend, as is velvet – both fit the brief. Now imagine this; a long navy silk dress with a simple black mule, gold statement earrings and a burgundy faux fur coat. If you want to test run a velvet piece just opt for a velvet slip dress instead and a silk trench instead of faux fur.
If prints are more your vibe, a long sleeve, mid-length dark floral print is always a dreamy option. Otherwise a muted print with layered ruffles is an up and coming trend we love and perfect in a longer length dress. Both options with a tailored coat and heeled boots are sure to impress.
Last but not least, (because we're never short on outfit ideas!) a pantsuit can always be thrown into the mix. Opting for a luxe fabric (read again: velvet) or intricate details, will make a pantsuit very much wedding worthy. Otherwise, a high waisted wide leg pant with a statement blouse is another comfortable and chic option. Plus, if it is truly freezing a wide leg pant will cover up a sneaky pair of thermals underneath #stylehack.
With those key styles in mind let's begin the search for that outfit that will make you feel a million and leave you brimming with enough confidence to showcase your best moves on the dancefloor. Because, let's be honest, it's going to happen – may as well make it a stylish sight here:
Your next outfit idea is one click away.
Explore the hottest trends and must-have pieces our style editors are loving right now.