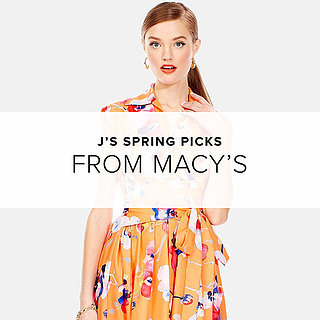 J's Spring Shopping List
Macy's new arrivals are making me so excited for Spring! I can't decide which trend I'm loving more — florals, caged shoes, winged satchels, flared skirts, or white. With so many great choices, thankfully I won't have to pick just one. See more of my style obsessions at J's Everyday Fashion.
There are no matching products in this category.