Artspiration #95: Street Art Utopia & First and Last #93: First Bag/Last Ring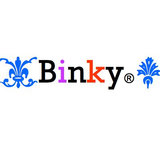 Thank you so much Lillyblosom for picking my look as winner of the Franz Kline challenge, I'm honored that you liked my look! I had such fun with the challenge so it was an added bonus to have won. ;) Apologies for combining this week's challenge with First and Last but I'm still behind, I don't even know how.

I decided to combine these two challenges together because my first bag and last ring looked cool in my look inspired by this week's Artspiration, Street Art Utopia. I love street art, and the artists are often thought of as delinquents but if you check out the site you'll see they're anything but delinquent. This is one of my favorites from the site.

Hope you like what I've come up with and thanks for another great challenge, Thissideofgaudy. Enjoy this week's Artspiration everyone!