Cartoon Your Fashion #47: Powerpuff Girls & Color of Fashion #146: Heliotrope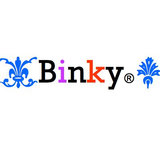 Congratulations Pnklmnade on winning the Peppermint Patty challenge! Your look was absolutely perfect and I'm sure Charlie Brown would also approve of my decision to crown you winner. Happy to be able to prolong your winning streak. :) Apologies for combining this week's challenge with Color of Fashion but boy my internet is not my friend today. I've had to restart this look three times because the look builder keeps freezing up on me. Hate when that happens!

I decided to combine these two challenges together because I thought this week's color, Heliotrope, would be perfect for the Powerpuff Girls. :) I am familiar with this week's choice of cartoon, but I have never actually seen an episode of it. It was just so popular that I'm sure everyone is familiar with it. And luckily I have the perfect top for this combo challenge as well as the shoes that I stole from none other than Pnklmnade herself. :) Love when that happens!

Hope you like what I've come up with and thanks for another great challenges, Pnklmnade and HarperLeo!