Sunglasses #43: Cutler and Gross Round-Frame Ombre Acetate Sunglasses & Wardrobe Department #12: Jackie Burkhart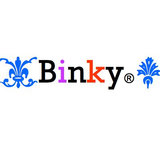 Congratulations Graciously Glamorous on winning the Burberry challenge and Lyriccal on winning the Mary Margaret Blanchard challenge! You both are two talented members of this site and I'm happy for your wins. Keep up the great work! Apologies for this last combo of the day, but since there are more challenges than the number of days in a week, I still gotta do this. You know how busy this site gets. :)

I decided to combine these two challenges together because those Cutler and Gross sunglasses have a 70s vibe about them and they do look like something the ever so fabulous Jackie Burkhart would wear. I love this character, by the way, Lyriccal, love the show and she's my favorite out of all the 70s gang. She's just so hilarious and she says the most inappropriate and hysterical things. It's hard to believe that Mila Kunis was only 15 when she started playing Jackie Burkhart, she's such a pro! And luckily for this combo challenge, I have the perfect dress in my favorites. It just screams Jackie, don't you think?

Hope you like what I've come up with and thanks Graciously Glamorous and Lyriccal for another great challenges!