ICILAD #89: M Missoni Checked Knitted Dress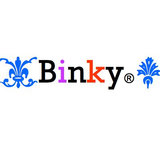 Congratulations Pnklmnade on winning the M Missoni challenge! Your look was amazing and I'm happy to see NSBW has chosen you winner. You are so on a roll this week, babe, happy for your winning streak, keep it up! :)

This week's choice of dress is absolutely fantastic, M Missoni is really killing it lately! I never used to like green, all shades of green, really, but after a few years in Shopstyle I have developed a new appreciation for the color, and this choice of dress is just the perfect example on how to use different shades of this fabulous color. Now I don't remember who I stole those sunglasses from, but I just want to thank whoever you are who let me stole them because they are just perfect here.

Hope you like what I've come up with and thanks for another great challenge, Pnklmnade!