Novel Inspiration #40: Jurassic Park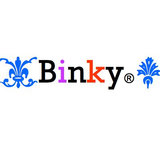 Congratulations MashiaraQCS on winning the Game of Thrones challenge! Your look was absolutely amazing, and I'm happy to see Pnklmnade has crowned you winner. You truly deserve it, babe.

This week's challenge is so much fun to do. I don't actually remember the movie Jurassic Park at all, for some reason. I know I've seen it when it came out so many years ago but somehow it didn't stick in memory. Weirdness. Anyway, I didn't read the novel either but I do know my dad has it so maybe I have to give it a read one of these days just to refresh my memory. A Jurassic Park challenge definitely calls for an adventurous look though, and luckily I have a few items in my favorites that I've been itching to use for exactly this purpose. Love that jacket so much, glad I finally got to use it.

Hope you like what I've come up with and thanks for another great challenge, MashiaraQCS!