Lace Lovers #29: Nina Ricci Jacket With Feather and Lace Detail & Supermodels: Lisa Cant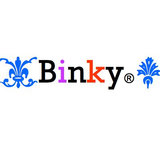 Congratulations MadameLucy on winning the Oscar de la Renta challenge! You're on a roll here, winning challenges left and right. :) I'm so happy for you, a talent like yours definitely needs to be acknowledged - keep up the amazing work! Apologies for combining this week's challenge with Supermodels but I thought I'd do another combo just in case this site gets super busy again.

I don't really know who Lisa Cant here (I'm so clueless when it comes to supermodels, it's embarrassing :D) but I do know that a supermodel can totally pull off that fabulous Nina Ricci jacket. And I got inspired by this photo I found of her, so I figured this combo is meant to be. I stole that skirt from Tanya80, so thanks darling, it's so perfect.

Hope you like what I've come up with and thanks MadameLucy and Tanya80 for another great challenges!